Board of Director
Katsuji Okamoto | CEO
Sun Microsystems/SunSoft, People's Software, EMC /Documentum and Cognos/IBM as an executive position, founded a venture company of database software in 2008 as CEO.
2017.01 Founder of Kaula Inc. CEO
2018.08 Director of Automotive Blockchain Consortium (ABCC)
Membership
– Enterprise Ethereum Alliance / Member
– Edge Platform Consortium / Member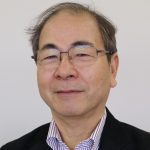 Hiroyasu Nohata | CIO
As an ICT consultant helped startups and SMEs build products and services.
Since 2000, promoted Internet telephony as a service provider.
2017.01 Co-founder of Kaula Inc. CIO
2018.08 Auditors Automotive Blockchain Consortium (ABCC)
Adviser Team
Yoshiichi Taguchi | Executive Adviser
-Business Breakthrough University /Lecturer
2013-: He provided various lectures for students and businessmen, focused on asset management skills, international financial business and life planning.
-ex Credit Suisse Securities (Japan) /Vice Chairman
-ex Tokio Marine Group/the head of Fixed Income team
-ex The Bank of Japan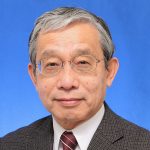 Makoto Fujimoto | Adviser
RESEARCH AND DEVELOPMENT / IP STRATEGY / BUSINESS DEVELOPMENT
Over 15 years' experience in business development and Over 20 years' experience in R&D and related patent strategies etc. Image sensor, Device, Image processing and recognition. Interface Technology of the above mentioned.
Fellow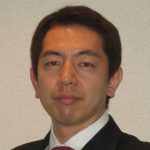 Yukihisa NAMIKI Ph.D(ENGR) | Fellow
-Visiting Professor, Yamaguchi University