At MOBI, we work with forward-thinking companies, governments, and NGOs to make mobility services more efficient, more affordable, greener, safer, and less congested by promoting standards and accelerating the adoption of blockchain, distributed ledger, and related technologies. We believe that blockchain will increasingly impact provision of mobility services by enabling business networks to reduce the cost of coordinating their activities.
Working Group
---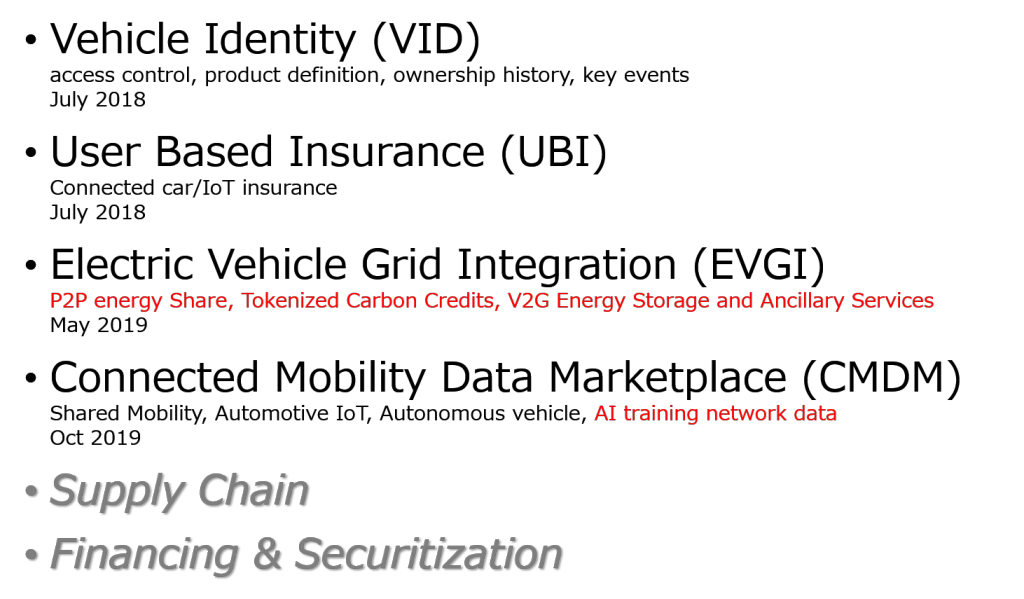 MOBI Colloquium LOS ANGELES 2019
---
MOBI Colloquiums and Exhibitions explore the convergence of AI, IoT, Blockchain, Mobility, and Smart Cities to build the minimum viable ecosystem for human mobility by fostering creative and professional growth alike.  Our colloquiums are the premier destinations for discovery.  We provide opportunities for global professionals at every level to participate, learn, and network. Featuring a variety of topics that allow attendees to explore what's next in the worlds of mobility and blockchain technology, and how they intersect with smart city initiatives.  MOBI Colloquiums prove that the most unexpected discoveries happen when diverse topics and people come together.